*I Ship from California
*All items are used unless in packaging or listed otherwise
*I have cats,they don't have access to my stuff but cat hair has a habit of getting everywhere so be warned I do clean stuff off before I send it but if you are allergic beware.
*I ship INT but be warned shipping starts at 7.00 unless it can be mailed in a letter.
*I accept Paypal only,I do take echecks but I will not ship until they go through.
*Regular Sales - All here~
*Most items came from lots so they are used/stored poorly
~Sales Permission Received from lineaalba August 31st 2010~
Darkrai Jakks figure - 20.00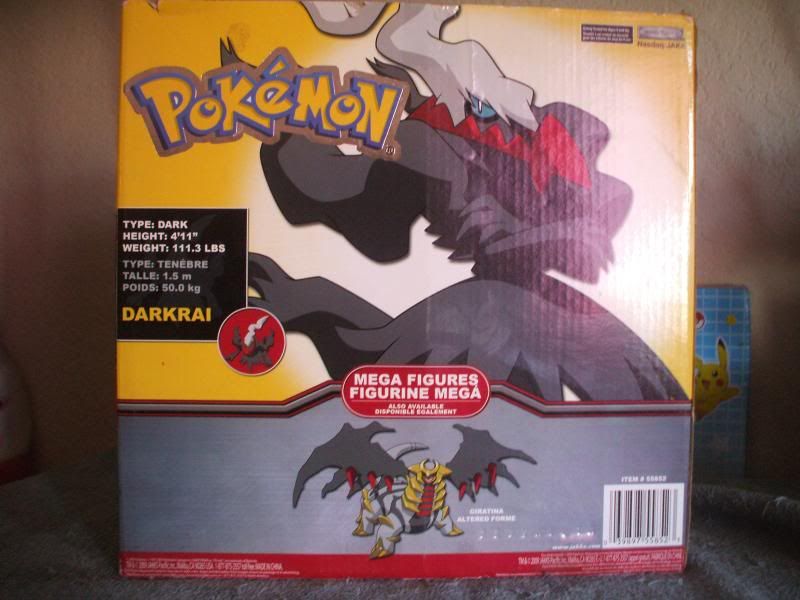 Pokemon Furuta Choco Extras
Latios - 10.00
Diglett - 5.00
*Syveon and Latios are actually mine I just put them there to show what they look like since I left the extras in the capsule.
*I can include the boxes if you want them :).
Toy factory Zorua - 10.00
Jakks Plush - 6.00 each
HOLD:
GONE:
5.00 each
*
Jakks Dewott
is heavier then usual
*Prinplup works
HOLD:
GONE:Gorgeist and Mudkip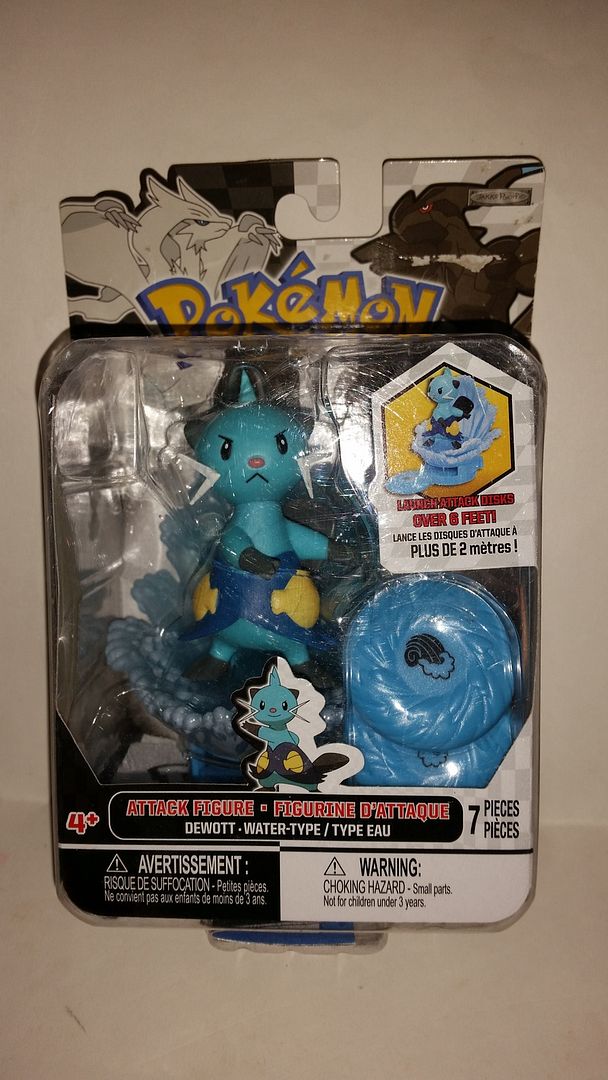 3.00 each
Arcanine - 5.00
*Pokeball free with eraser figure or 1.00 by itself
*Chimchar and Piplup don't work
HOLD:
GONE: 1 Arcanine,Both piplup,Clear dark rai kid,marill kid,golduck kid,and electivire kid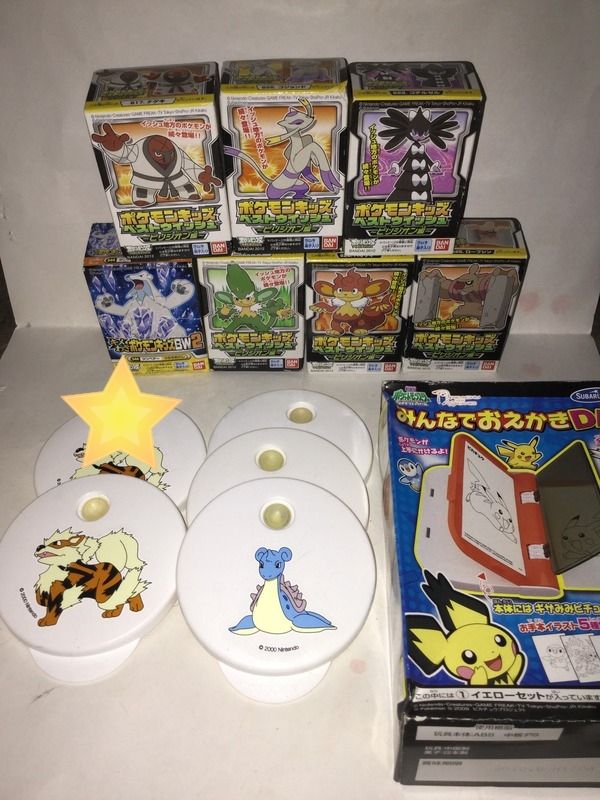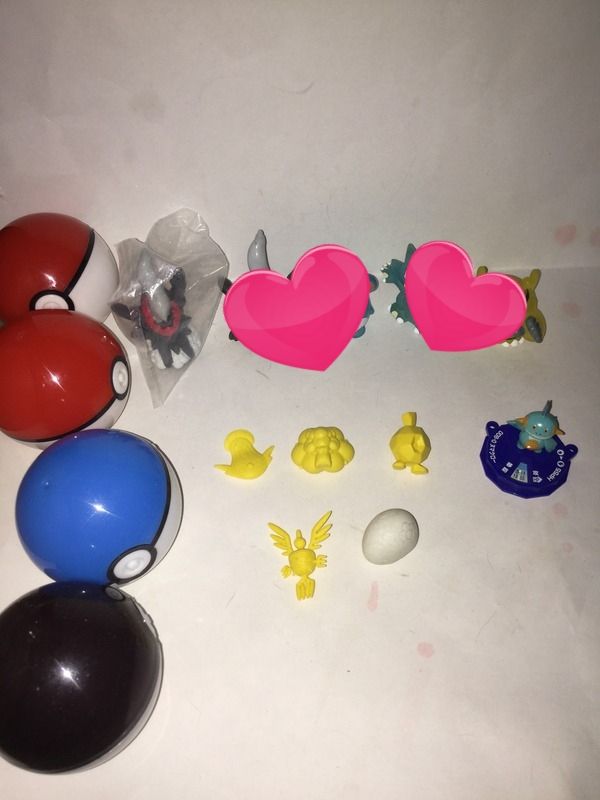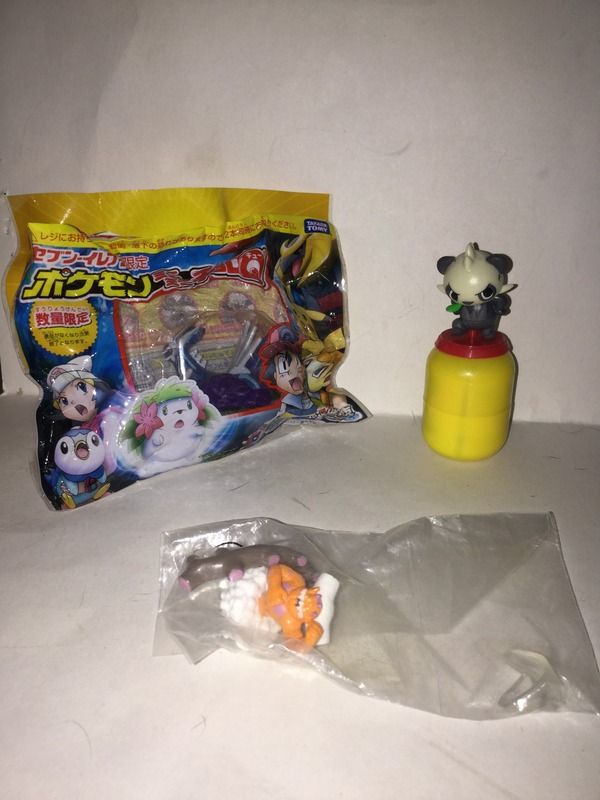 2.50 each
HOLD:
GONE:Mudkip,castform,garchomp,rhypherior,e
lectivire,and gothorita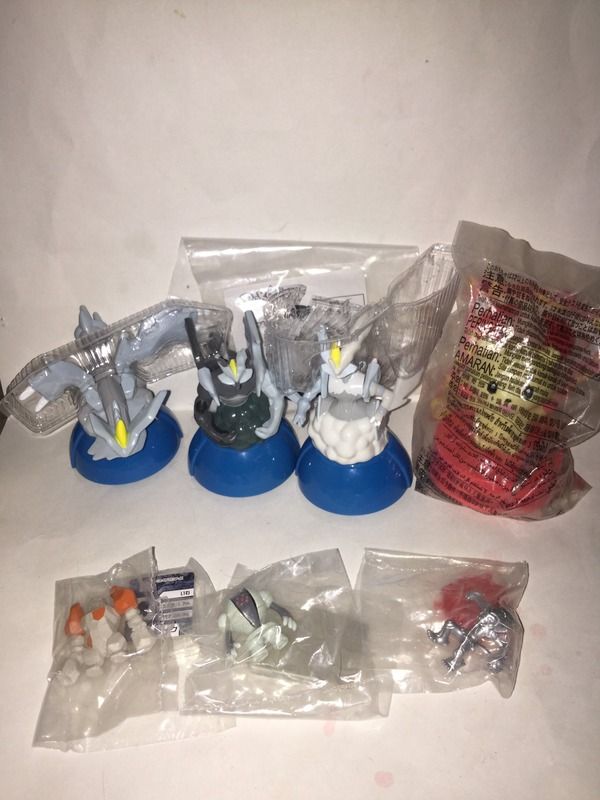 1.50 each
HOLD:
GONE: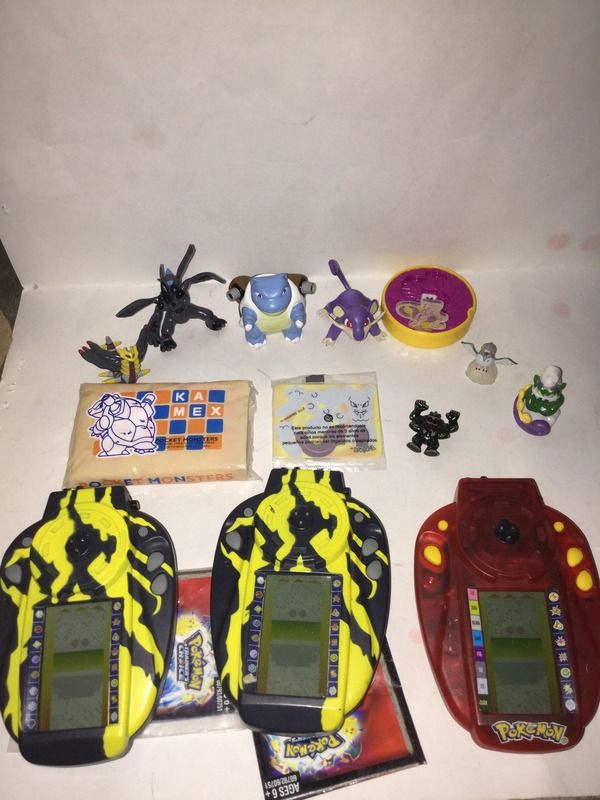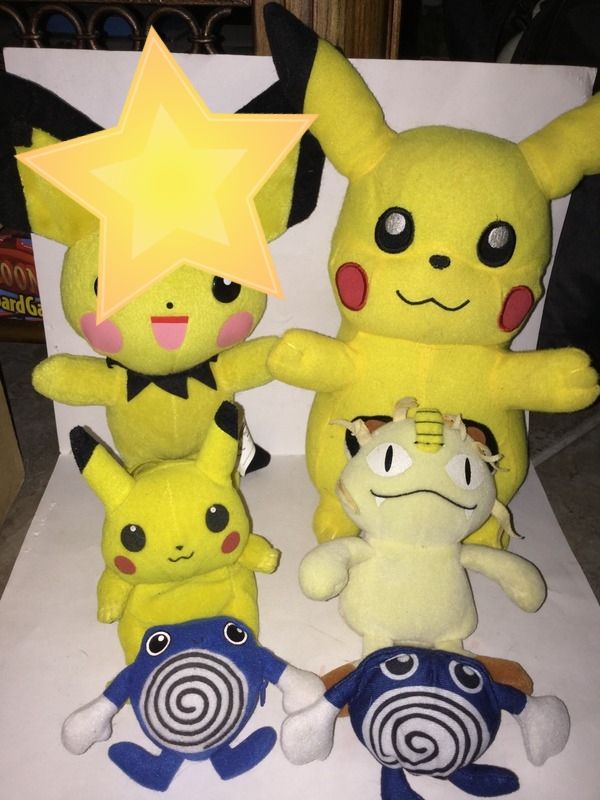 1.00 each
HOLD:
GONE:Blaziken and both magmortors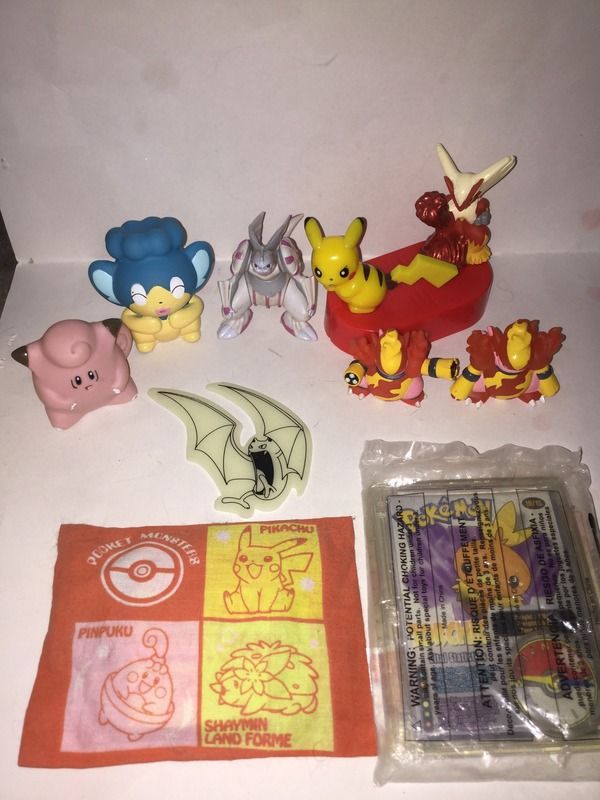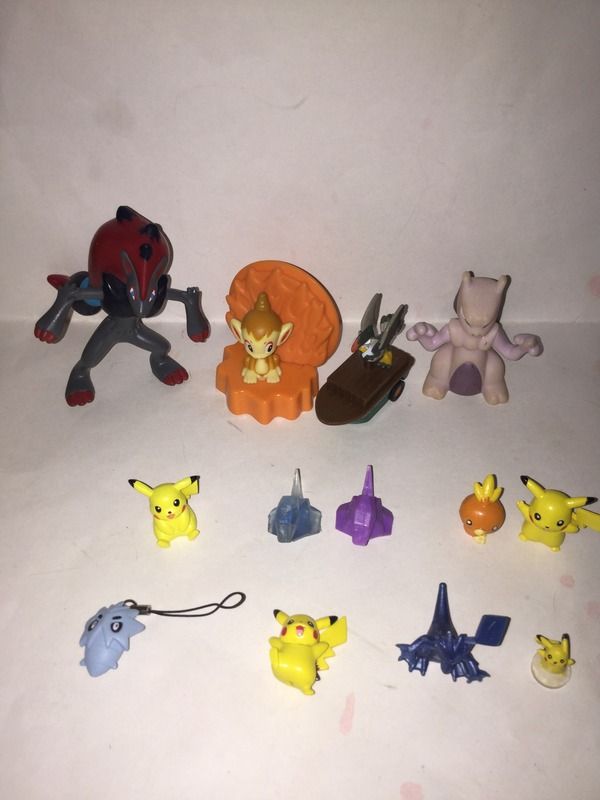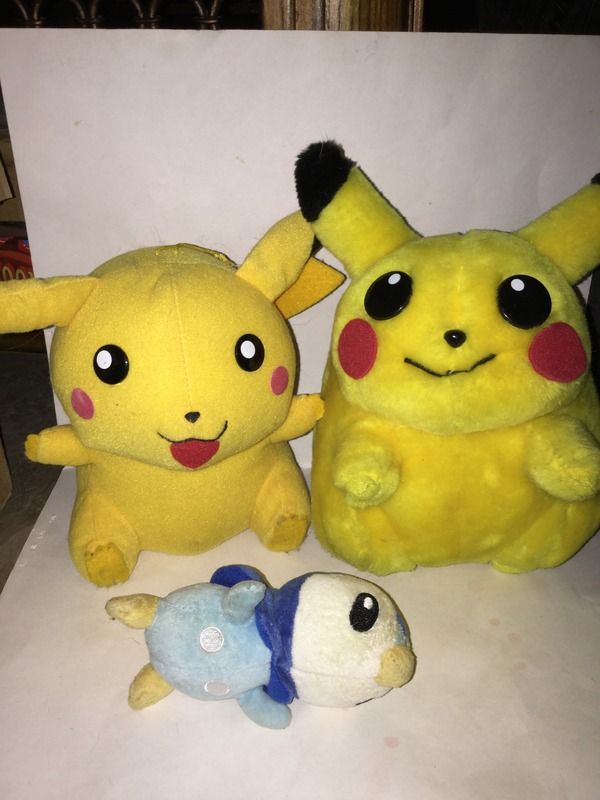 0.75 each
HOLD:
GONE:
0.50 each
HOLD:
GONE: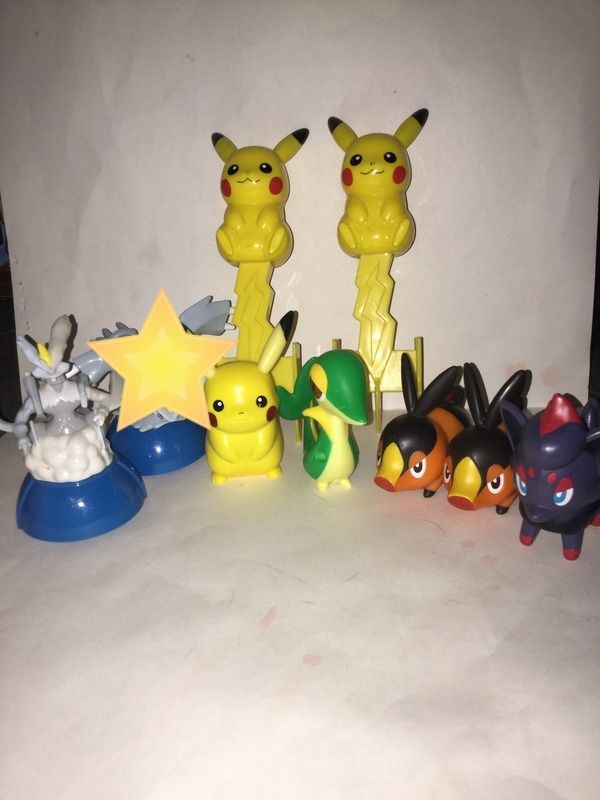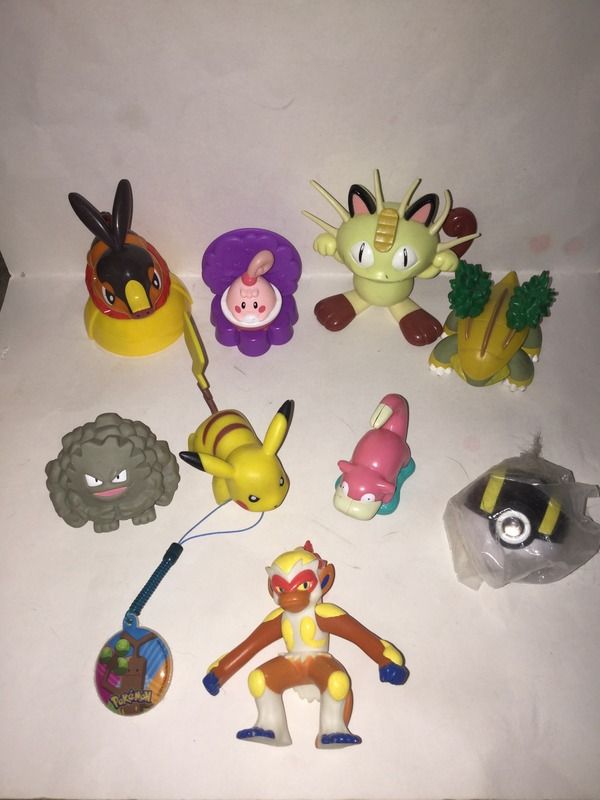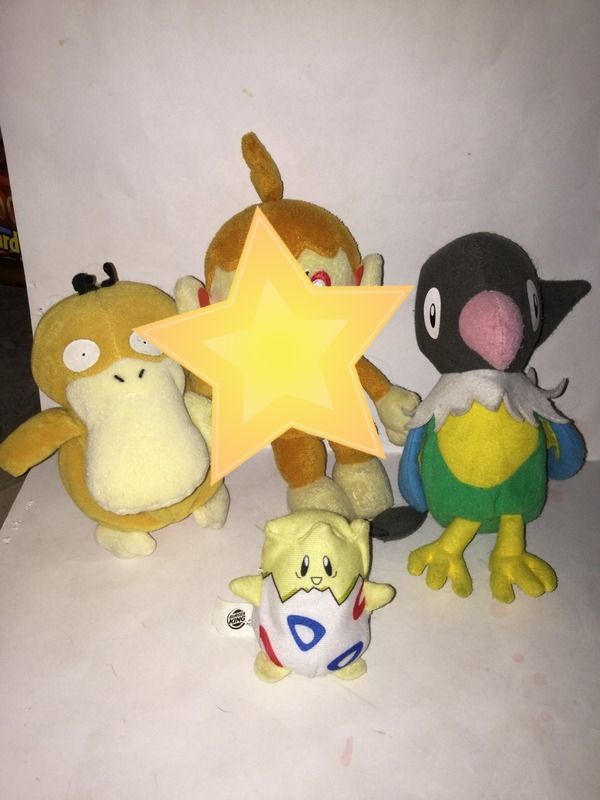 0.25 each
HOLD:
GONE: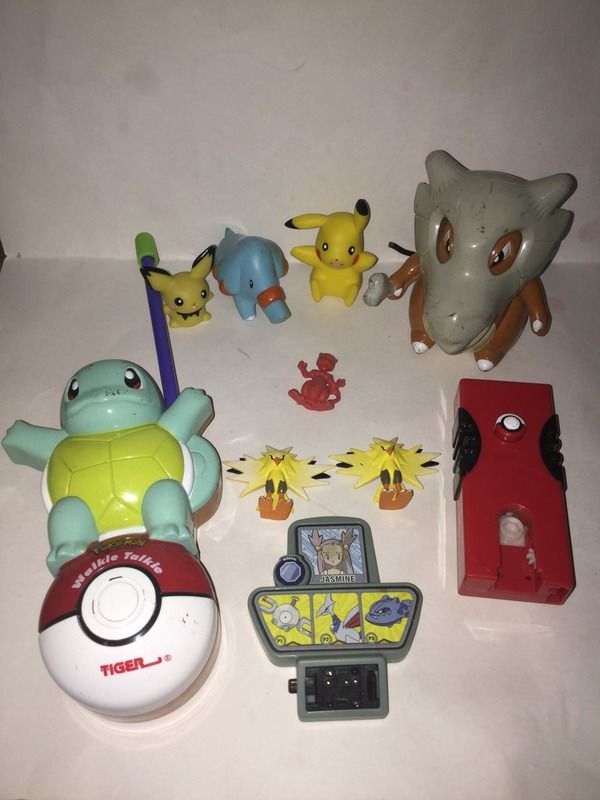 2012 World Championship deck 2.50
Missing some cards - Luxray x2,1 Gyarados,and one more card I can't remember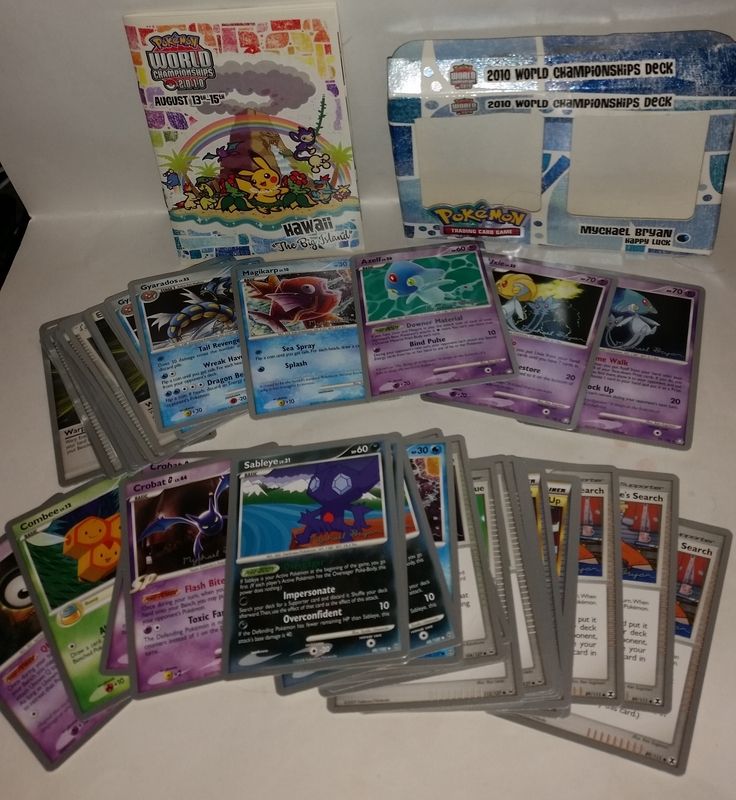 Pokemon changing cards 0.50 each
Pikachu/Raichu
x2
,Abra/Kadabra x3,Bellsprout/Weepinbell x3,Bulbasaur/Ivysaur,Caterpie/Metapod,Cu
bone/Marowak x3,Drowzee/Hypno x2,Ekans/Arbok x2,Exeggcute/Exeggutor x2,Gastly/Haunter,Geodude/Graveler x3,Goldeen/Seaking,Grimer/Muk,Hitmonlee/H
itmonchan x4,Horsea/Seadra x2,Jigglypuff/Wigglytuff x3,Krabby/Kingler,Pidgey/Pidgeotto x3,Omanyte/Omastar x2,Machop/Machoke,Nirdoran/Nidorino,Squi
rtle/Wartortle,Voltorb/Electrode x2,Lapras,Spearow/Fearow,and Weedle/Kakuna
Hold: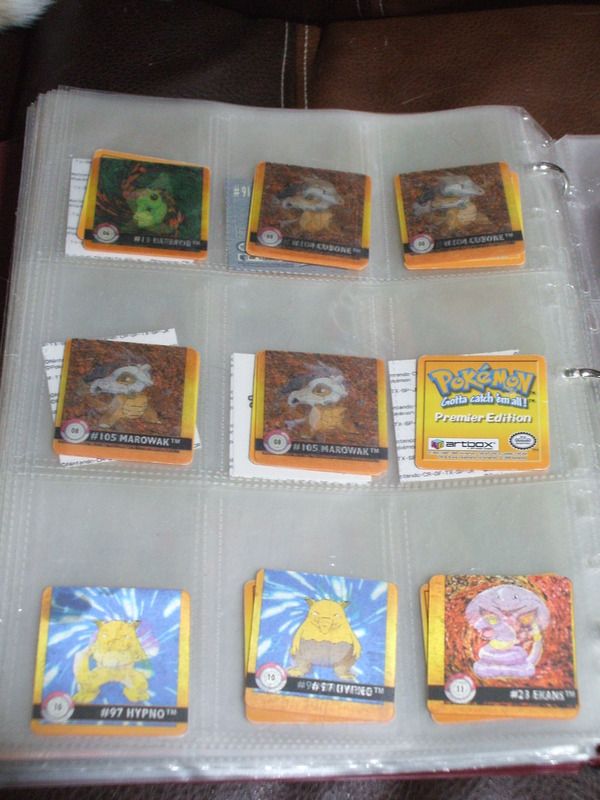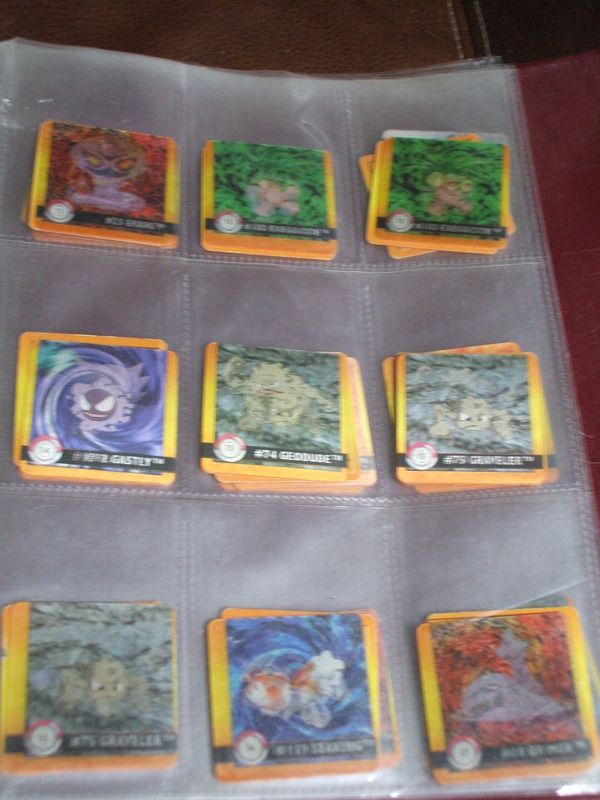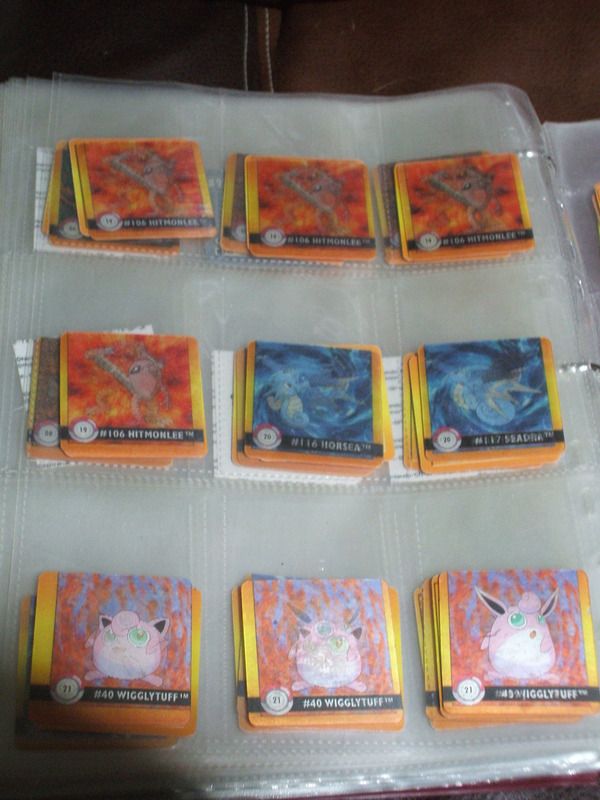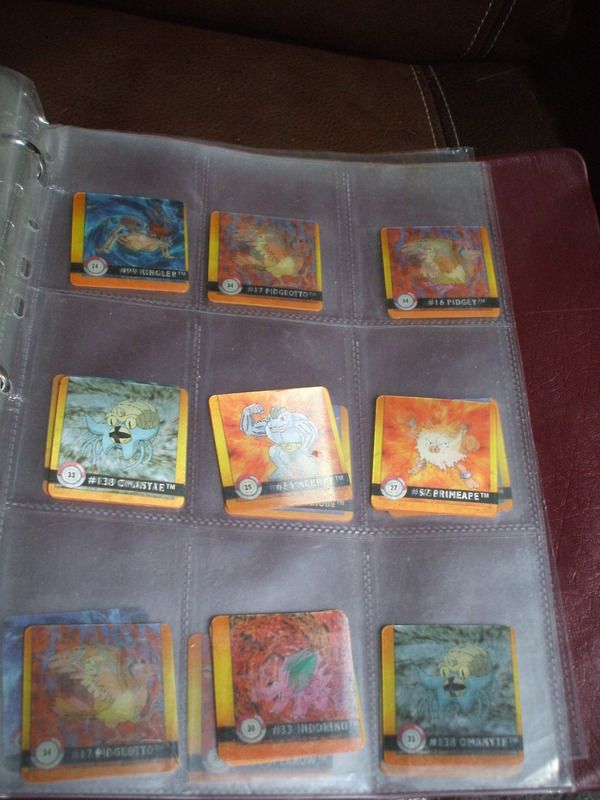 ~Stickers and Flats~
1.00 each
Pidgeotto,Dialga,Nidoran F,Venusaur,Weepingbell,Exeggcute,Exeggut
or,Sticker Set Scyther/Snorlax/Mankey/Clefairy/Lapras/G
loom,Cloyster,Skorupi/Drapion,Mothim,Gro
tle,and Yanmega
Hold:
0.50 each
Squirtles,Snorlax,Rocket Gang and Psyduck,Ash with a rock,Ash and Pikachu
,Weedle/Kakuna,
Pidgey/Pidgeotto,Mankey/Primape,Magnemit
e/Magnaton
Hold:
Stickers 0.25 each
Hold: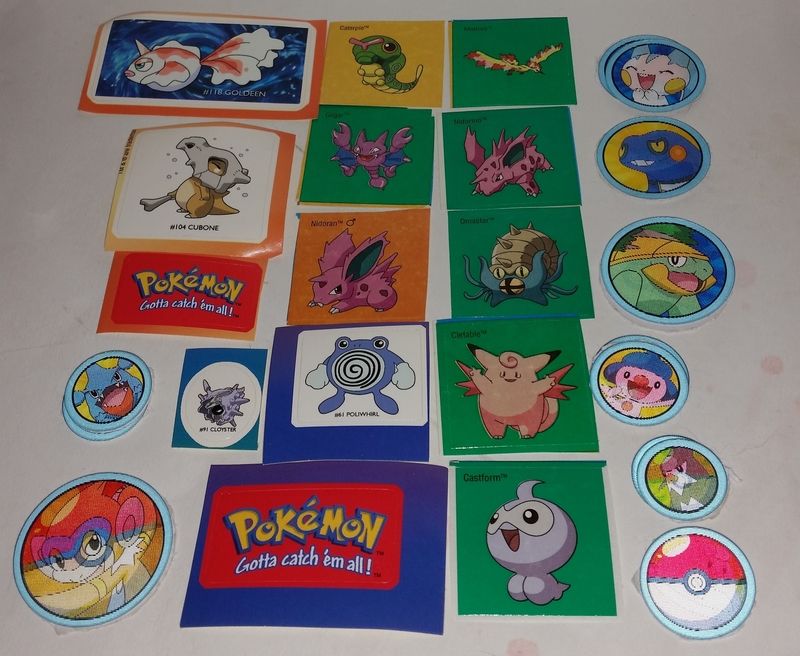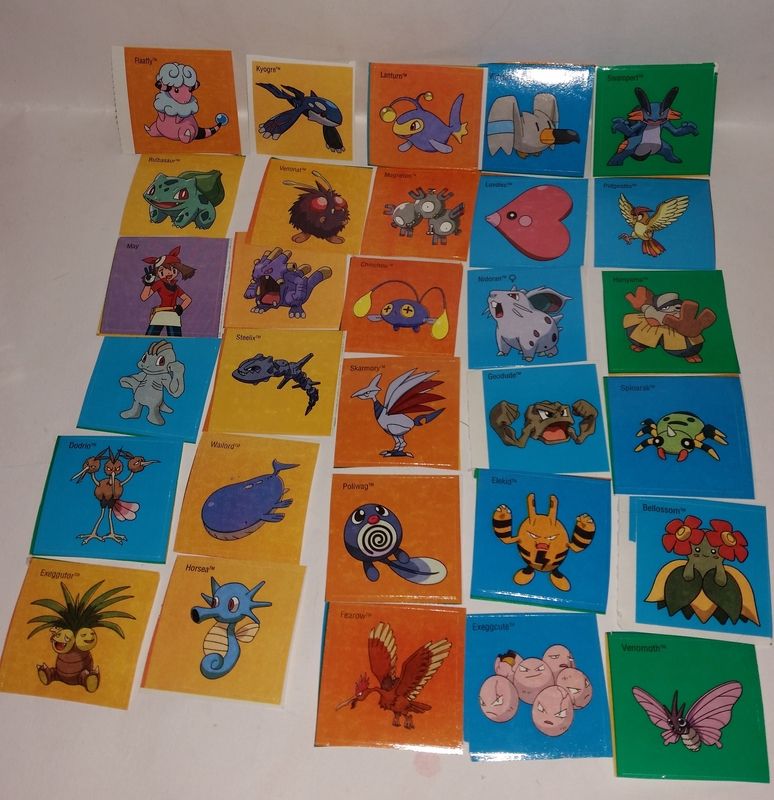 Pog things 0.20 each
*Pikachu is 0.10
*Misty and Grimer 0.50Voltrob,
Meowth
x3
,
Staryu,
Paras x3,
Omanyte x2,
Drowzee x2,Horsea x5,
Krabby x3,Bulbasaur x3,Mankey x2,Zubat x3,
Exeggcute x5,Ekans x2
,Venonat x3,Misty,Grimer,
Ponyta
x4
,Squirtle x8,
Sandshrew x3,
Spearow x3,Slowpoke x2,
Abra x3,
Magikarp x3,Eevee
x4
,Rattata x7,
,Poliwag x2,Weedle x4,Oddish x6,Cubone x5,Drowzee,Gastly x4,Kabuto x6,Dratini x5,Nidoran F x5,Nidoran M x2,Rhyhorn x7,Tentacool x5,Pidgey x6,Jigglypuff x4,Charmander x6,Caterpie x4,Machop x4,Pikachu x12,Psyduck x9,Magnemite x5,Vulpix x4,Koffing x6,Goldeen x4
Hold:
Childrens Shirts 2.50 each
Chimchar/Turtwig/Piplup XS and Turtwig S
Hold: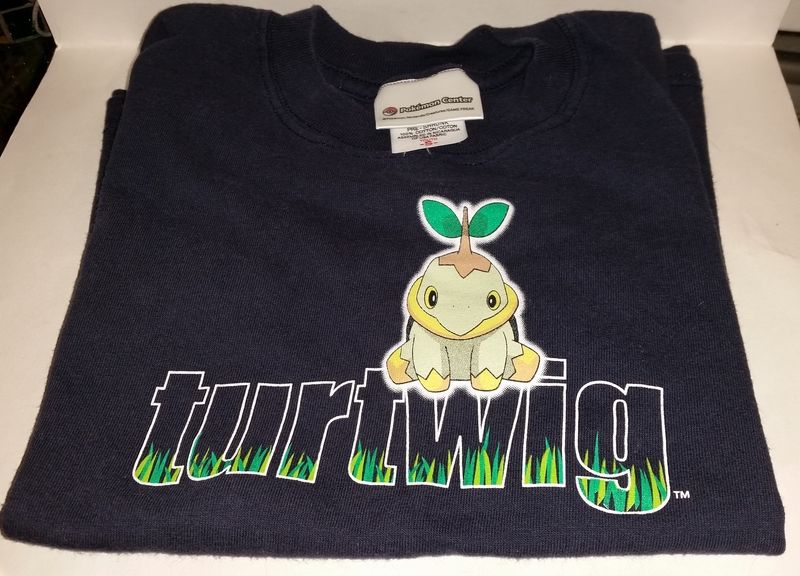 Stamps 2.00 each
Jolteon,Nidoqueen,Vaporeon,Rapidash,and Dragonite
Hold: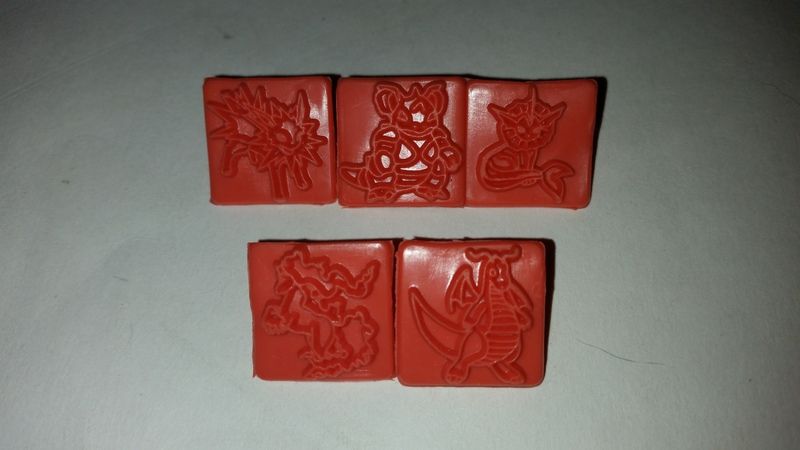 1.50 each
Kabutops,Aerodactyl,Gengar,Omastar,Venus
aur,Blastoise,Ponyta,Porygon,and Alakazam
Hold: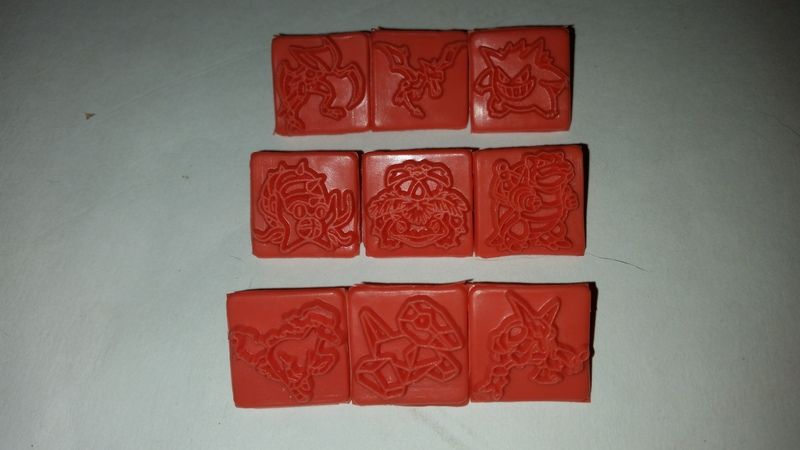 1.00 each
Machamp,Kangaskhan,Wartortle,Clefable,Pi
dgeot,Beedrill,Poliwrath,Victreebell,Vil
eplume,and Golem
Hold: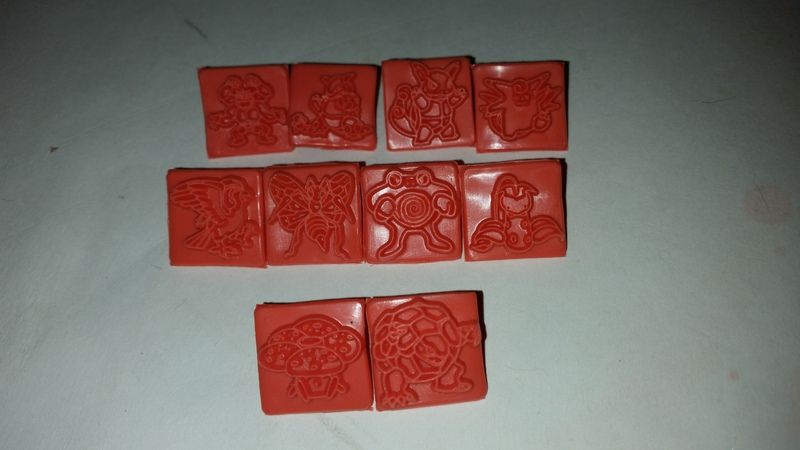 0.50 each
Nidorina
,Mr.Mime,Magmar,Kadabra,Ivysaur,Scyther,K
ingler,Fearow,Machoke,Dodrio,Tauro,Wiggl
ytuff,Snorlax,Omanyte,Hitmonchan,Venomot
h,Seadra,Raticate,Marowak,Lickitung,Muk,E
lectibuzz,Starmie,Voltorb,Primape,Parase
ct,Exeggutor,Clefairy,Graveler,Arbok,San
dslash,Weezing,Diglett,Slowbro,Poliwhirl,R
hydon,Bulbasaur,Squirtle,Hitmonlee,Weepi
nbell,Pinsir,Gloom,Chansey,Dewgong,Abra,S
eaking,Onix,and Pidgeotto
Hold:
0.25 each
Tangela,Grimer,Shellder,Venonat,Spearow,R
attata,Bellsprout,Voltorb,Koffing,Sandsh
rew,Exeggcute,Metapod,Geodude,Tentacruel,P
idgey,Gastly,Oddish,Staryu,Weedle,Seel,C
aterpie,Cloyster,Doduo,Magnemite,Kabuto,M
achop,Krabby,Rhyhorn,
Cubone
,Goldeen,Diglett,Paras,Jigglypuff,Magika
rp,Poliwag,Jynx,Mankey,Ekans,Tentacool,N
idoran F,Magneton,and Slowpoke
Hold: