*I Ship from California
*All Cards are new just removed from pack and put in binder.
*I ship INT but be warned shipping starts at 7.00 unless it can be mailed in a letter.
*I accept Paypal only,I do take echecks but I will not ship until they go through.
~Sales Permission Received from lineaalba August 31st 2010~

I have a lot of extras of certain cards especially Generations and Evolutions so just ask if you want more then one.
(
Commons
Collapse
)
(
Uncommons
Collapse
)
(
Rares
Collapse
)
(
Holos
Collapse
)
rowanlaurel
I can't message you because you have your privacy setting on but sorry your name is familiar but I don't really remember P: I have a terrible memory lol
*I Ship from California
*All items are used unless in packaging or listed otherwise
*I have cats,they don't have access to my stuff but cat hair has a habit of getting everywhere so be warned I do clean stuff off before I send it but if you are allergic beware.
*I ship INT but be warned shipping starts at 9.00 for CAN unless it can be mailed in a letter.
*I accept Paypal only,I do take echecks but I will not ship until they go through.
*Regular Sales - All here~
*Most items came from lots so they are used/stored poorly
~Sales Permission Received from lineaalba August 31st 2010~
(
Read more...
Collapse
)
Its just two of my friends I've been friends with for years are just always busy with their friends,I know its silly to get upset when they can't come see me.I know they have school and other friends to hang out with I can't expect them to remember I invited them over 2 weeks ago but I only live like 10 miles from them and haven't seen them since June.My other friend who's in the military came home for a week and she took the time to see me even though she has other friends too.
I feel bratty every time I cry because they can't come over.
Hooray for pouring out feelings to the internet instead of the friends I should be telling this to.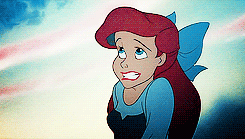 Sometimes I feel so silly when I cry especially when I know its for a stupid reason.
Current Mood:

sad
Rules:
1. I Accept Paypal, Echecks are fine just know that I will not ship till the money goes through
2. I ship to anywhere.
3. All Items are shipped from the US.
4. I will hold items for up to 3 days, unless the buyer notifies me and is still committed to buy. After that, they're back on sale.
5.If it takes you weeks to get back to me about a sale or trade I consider the item free game
6. Shipping is .60 to 2.50 for cards
7. Trades are accepted! I am interested in anything on my wishlist
dezchu.livejournal.com/1904.html
8. Please leave feedback for me! My feedback thread is here:
dezchu.livejournal.com/1224.html

(
Topps
Collapse
)
(
Flips
Collapse
)
-bannercomingwhenimnotlazy>>-
Current Music:

Sleep walker
whoo vegas with my friends in 2 days can't wait :D

whoooo 8 days till vegas and my god my feet are sore I went on an adventure today :3 took a bus to go to the 2nd hand then walked down towards the mini swap meet to see nothing in particular cause I missed the bus 8D; and then took the bus down to walmart to check out private things then had to walk again cause I missed the bus again I BLAME THE LIGHTS THEY WERE WORKING AGAINST ME >:C, So's I got to target and strolled around then had to walk AGAIN cause I missed once more and right when I got to the front of my street I spotted my friends mom and hitched out my thumb for her XD so I got a ride down the block to my house and I am now soaking sore feet ;0; and my face is red I believe it will get worse in vegas ohgod -dies of heatstroke-
oh baw no sales permission XD; I got lazy and didn't keep active enough through the 250 comments beg to differ oh well
Current Mood:

tired
Soo we went to get chinese food today and it was right across from hooters,this is the sign that tells you hooters is in the area
Went to Disneyland and California adventure today <3 for Disney's 55th anniversary,had a lot of fun with my nephew but dang are my feet sore </3. Splash mountain got revenge on me cause I said I would get wetter on the river rapids :c I sat up front and it soaked me but I loved it <33 also found out my star bag glows in the dark ;D omg so much more love for my second hand bag, but omg damn you disney ruining my chance to see world of color :c apparently if you go to get tickets for it at 6 pm its only for the 11 pm one bleeh buut yaay 24 days till Vegas with my bestie's/sister's <3 were taking a 7 seater for a 4 hour drive to Vegas for 4 days so much fun,me and my three friends have never been to Vegas all together and its one of my friends first time to go :3. Gah I cant wait daiquiris,adventuredome,new york new york,mgm,staying in our own room,poool cause its going to be hot as hell D; seriously,nanana so excited.
lol lol lol temporary banner
If You have any of these for sale please do tell me but understand I might not be able to buy them unless I have money at the time or you want cards cause I would totally trade xD.
(
Its a Wishlist of course its image heavy XD;
Collapse
)